Medicare Information
Turning 65 comes with the important decision to transition into Medicare. Original Medicare (Parts A and B) helps cover doctor visits and hospital stays, but not everything. There are different Medicare health plans that may offer more coverage, depending on your specific needs. With so many assorted Medicare plans available, it can be confusing to understand which plan is right for you.
As part of our commitment to providing you quality, affordable care, Village Health Partners is working with local licensed insurance specialists to help you find the Medicare plan that best fits your needs. We proudly host space for Matt Gonzales, and Bob Cooke, our Licensed Medicare Specialists. Matt, and Bob are available via e-mail, phone, and in-person during regular business hours.
Attend one of the upcoming meetings below to learn more about your Medicare options. Or simply call Matt, or Bob direct to schedule a one-on-one appointment.
---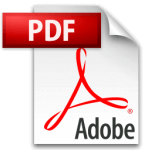 VHP Medicare Open Enrollment FAQ's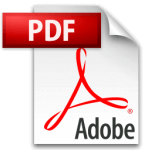 VHP Medicare Open Enrollment Letter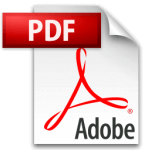 2019 Medicare Change
---
Educational Meetings Schedule
Legacy Medical Village
5425 W. Spring Creek Pkwy
Conference Room First Floor
Plano, TX 75024
7/18/2019 - 10:30 AM - 12:00PM

8/14/2019 - 10:30 AM - 12:00PM

9/18/2019 - 10:30 AM- 12:00PM

10/2/2019 - 10:30 AM- 12:00PM
10/9/2019 - 10:30 AM- 12:00PM
10/16/2019 - 10:30 AM- 12:00PM
10/23/2019 - 10:30 AM- 12:00PM
10/30/2019 - 10:30 AM- 12:00PM

11/6/2019 - 10:30 AM- 12:00PM
11/13/2019 - 10:30 AM- 12:00PM
11/20/2019 - 10:30 AM- 12:00PM
11/27/2019 - 10:30 AM- 12:00PM

12/4/2019 - 10:30 AM- 12:00PM
Independence Medical Village
8080 Independence Pkwy
Suite 125
Plano, TX 75025
7/16/2019 - 10:30 AM – 12:00 PM

8/13/2019 - 10:30 AM - 12:00PM

9/17/2019 - 10:30 AM - 12:00PM

10/1/2019 - 10:30 AM- 12:00PM
10/8/2019 - 10:30 AM- 12:00PM
10/15/2019 - 10:30 AM- 12:00PM
10/22/2019 - 10:30 AM- 12:00PM
10/29/2019 - 10:30 AM- 12:00PM

11/5/2019 - 10:30 AM- 12:00PM
11/12/2019 - 10:30 AM- 12:00PM
11/19/2019 - 10:30 AM- 12:00PM
11/26/2019 - 10:30 AM- 12:00PM

12/3/2019- 10:30 AM- 12:00PM
McKinney Medical Village
7300 Eldorado Pkwy
Conference Center First Floor
McKinney, TX 75070
7/17/2019 - 10:30 AM – 12:00 PM

8/14/2019 - 10:30 AM - 12:00PM

9/19/2019 - 10:30 AM - 12:00PM

10/3/2019 - 10:30 AM- 12:00PM
10/10/2019 - 10:30 AM- 12:00PM
10/17/2019 - 10:30 AM- 12:00PM
10/24/2019 - 10:30 AM- 12:00PM
10/31/2019 - 10:30 AM- 12:00PM

11/7/2019 - 10:30 AM- 12:00PM
11/14/2019 - 10:30 AM- 12:00PM
11/21/2019 - 10:30 AM- 12:00PM
11/28/2019 - 10:30 AM- 12:00PM

12/5/2019 - 10:30 AM- 12:00PM
---
Medicare Specialists