About Telehealth
Telehealth uses the latest video conferencing technology to connect you with a Village Health Partners physician or advanced practitioner from the comfort of your home or office.
How does this work?
Do you talk to a real doctor? Yes! Can you choose which doctor to talk to? Yes! Our primary care physicians are certified to help you in-person and through video calls. Video
conferencing with your physician works very similar to in-person visits. Your physician will review your medical history and symptoms and will provide a treatment plan, including prescribing medication if needed.
Common issues that can be treated through telehealth include:
Cold and flu symptoms

Allergies

Fever

Sore Throat

Ear Infection

Nausea

... and more!
Watch the video below to learn more.
Ready to schedule your Telehealth appointment?
You can schedule an appointment by clicking on "book an appointment below", then on "send request", or you can log into the secure patient portal.
Connecting is easy! Start by logging into the secure patient portal and click on the TeleVisit Help section on the left hand side. You can connect using your computer, phone or tablet.
Telehealth Dietitian
Telehealth Services Consent Form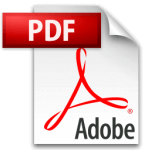 Telehealth Services Consent Form