Dr. Susan Ponder has been practicing medicine for more than 16 years, spending the past six years as a family physician in Plano.
A firm believer in disease prevention, Dr. Ponder advocates preventative health screenings and education about a healthy lifestyle that includes better nutrition and regular physical activity. She encourages patients to set aside time to exercise and believes regular exercise has a strong, positive impact on both mental and physical well-being. Sustainable long-term lifestyle changes will benefit patients in the management of heart disease, diabetes, osteoporosis, hypertension, arthritis, depression, anxiety and many other conditions.
Dr. Ponder cares for patients like they are her own family. She strives to educate patients to better understand and manage their individual health conditions with the goal of living a productive and full life.
She earned her undergraduate degree from Austin College and attended the University of Texas Medical Branch at Galveston, where she earned her M.D. She completed her residency in family medicine at Medical College of Virginia and Hanover Family Practice in Richmond, Virginia.
Prior to joining Village Health Partners, Dr. Ponder worked at Stratford Hills Medical Center in Richmond, Virginia, and Physicians of Family Medicine in Midlothian, Virginia, as well as a family medicine practice in Plano.
She is married with two children and lives in Allen, where she and her family enjoy staying active by going to the gym together and exercising regularly. They also enjoy traveling, reading, snow skiing and backpacking.
D Magazine Best Doctors in Collin County (2016)
---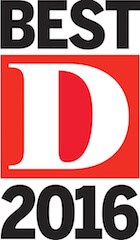 Related Posts