Important News & Updates
Provider Update
Beginning March 20, 2017, Laura Billingsley, FNP-C will be seeing patients in the Village Health Partners location at Independence Medical Village, located at 8080 Independence Pkwy, Suite 200, Plano, TX 75025. She looks forward to caring for you and your family at her new location.
Village Health Partners provides access to health care 7 days a week. Extended hours provide convenience to you so we are available when you need us. Make your primary care office your first call when considering after hours care.
Why call the office of your primary care physician first?
- Familiar staff
- Your chart is accessible by the provider on call so the most current information is viewed.
- You don't have to transfer records between physicians.
- On call coverage 24 hours a day every day of the year allows us to care for you and provide referrals based on your needs.
Legacy Medical Village Independence Medical Village McKinney Medical Village
7:00 AM - 7:00 PM M-Th 7:00 AM - 7:00 PM M-Th 7:00 AM - 5:00 PM M-F
7:00 AM - 5:00 PM Friday 7:00 AM - 5:00 PM Friday
8:30 AM - 1:00 PM Saturday
1:00 PM - 4:00 PM Sunday
*Patients may be referred to Legacy Medical Village for weekend urgent care visits.
Find the Right Physician at the Right Location
Village Health Partners offer the North Dallas communities convenience and experience when it comes to focused medical care. Whether you are visiting us annually for your well-check, or you are coming in due to illness or a screening test, we have the trained physicians, nurses, medical assistants, and staff to meet your every healthcare need. Choose from over 30 healthcare providers at 4 locations, with over 200 years of combined experience. It takes a village to create success, and at Village Health Partners, our success is in assisting you maintain and take complete control of your health.
---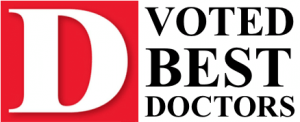 Village Health Partners.
Helping Our Communities Thrive.
Dr Moon is an excellent physician. He keeps up with the latest medical literature and he educates patients on their conditions. He's also a nice guy and he never rushes through an appointment.
D.D.
Dr. Ampajwala is absolutely the best doctor I know.
A.P.
He took his time with me and was quick to see me . He is professional and very knowledgeable. I loved my lab results.
Anonymous
Dr. Kibel is thoughtful, approachable, thorough and caring. I have seen her for just over two years and adore her!! She's encouraged me to make small, measured improvements in my health, one step at a time - cheering me on as I quit smoking and refined sugar. She's been an advocate and champion for me to finally conquer the effects of hypothyroidism ... and she personally calls me every time I have labs drawn. I love, love, love Dr. Kibel and highly recommend her!!
Anonymous
Fantastic doctor! He takes time to get to know his patients and is very personable. Dr. Gothard is honest and can have a challenging discussion in a very positive way. I wouldn't take my sons to anyone else.
Anonymous
Select Your Service
Village Health Partners offers countless services for men, women, and seniors, as well as pediatrics and adolescents. From annual physicals and well-checks, to screening exams such as mammograms, bone density testing, colonoscopy, and heart health, our team of professionals offers the necessary services to keep you healthy at any age. We invite you to learn more about our medical services and offerings.
Why Village Health Partners?
Village Health Partners has created an all-encompassing approach when it comes to your healthcare needs. Our community medical villages are patient-focused, offering every medical service you will need under one roof. Choose your location, find the right doctor, and then select from a number of services. We work hard to ensure your patient experience is seamless and with state-of-the-art medical technology, seasoned staff members, and advanced diagnostic tools, your health will always be our primary focus. Learn more about the concept behind Village Health Partners and see why we are the preferred medical group through the North Dallas, Plano, McKinney, Allen, and Frisco communities.