Important News & Updates
Thanksgiving Holiday Hours
Thursday, November 23, 2017: Closed
Friday, November 24, 2017: Close at 12:00 p.m.
We are experiencing a high volume of incoming faxes. As a result, anyone sending faxes may be unable to get their fax to go through or partial faxes are being transmitted. Until this is resolved, we are providing alternate fax numbers for each location. We appreciate your patience while we work to resolve this issue.
-Independence Medical Village: 1-866-808-2826
-Legacy Medical Village: 1-877-847-9972
-McKinney Medical Village: 1-888-284-0094
Village Health Partners provides access to health care 7 days a week. Extended hours provide convenience to you so we are available when you need us. Make your primary care office your first call when considering after hours care.
Why call the office of your primary care physician first?
- Familiar staff
- Your chart is accessible by the provider on call so the most current information is viewed.
- You don't have to transfer records between physicians.
- On call coverage 24 hours a day every day of the year allows us to care for you and provide referrals based on your needs.
Legacy Medical Village Independence Medical Village McKinney Medical Village
7:00 AM - 7:00 PM M-Th 7:00 AM - 6:00 PM M-Th 7:00 AM - 5:00 PM M-F
7:00 AM - 5:00 PM Friday 7:00 AM - 5:00 PM Friday
8:30 AM - 1:00 PM Saturday
1:00 PM - 4:00 PM Sunday
*Patients may be referred to Legacy Medical Village for weekend urgent care visits.
---
Find the Right Physician at the Right Location
Village Health Partners offer the North Dallas communities convenience and experience when it comes to focused medical care. Whether you are visiting us annually for your well-check, or you are coming in due to illness or a screening test, we have the trained physicians, nurses, medical assistants, and staff to meet your every healthcare need. Choose from over 30 healthcare providers at 4 locations, with over 200 years of combined experience. It takes a village to create success, and at Village Health Partners, our success is in assisting you maintain and take complete control of your health.
---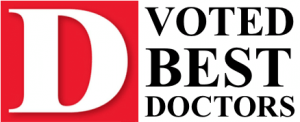 Village Health Partners.
Helping Our Communities Thrive.
Dr Moon is an excellent physician. He keeps up with the latest medical literature and he educates patients on their conditions. He's also a nice guy and he never rushes through an appointment.
D.D.
This review only contains a rating
H.S.
This review only contains a rating
S.M.
I LOVE MY DR. Dr. Ennis is a great, kind, loving man who never rushes you in and out He LISTENS to you, as he really does care about his patients. I trust and respect him so much!!!
M.S.
Good doctors, good support staff, & flexible hours, what else could you want in a health care provider.
D.L.
Select Your Service
Village Health Partners offers countless services for men, women, and seniors, as well as pediatrics and adolescents. From annual physicals and well-checks, to screening exams such as mammograms, bone density testing, colonoscopy, and heart health, our team of professionals offers the necessary services to keep you healthy at any age. We invite you to learn more about our medical services and offerings.
Why Village Health Partners?
Village Health Partners has created an all-encompassing approach when it comes to your healthcare needs. Our community medical villages are patient-focused, offering every medical service you will need under one roof. Choose your location, find the right doctor, and then select from a number of services. We work hard to ensure your patient experience is seamless and with state-of-the-art medical technology, seasoned staff members, and advanced diagnostic tools, your health will always be our primary focus. Learn more about the concept behind Village Health Partners and see why we are the preferred medical group through the North Dallas, Plano, McKinney, Allen, and Frisco communities.