Important News & Updates
Our blog is now live. Click here to view our latest post.
Due to the increased call volume around the holidays, you may experience longer than usual wait times. We are working on ways to better optimize our system and greatly appreciate your patience. If you are wanting a prescription refill, please call your pharmacy or request a prescription refill through the patient portal.
We are experiencing a high volume of incoming faxes. As a result, anyone sending faxes may be unable to get their fax to go through or partial faxes are being transmitted. Until this is resolved, we are providing alternate fax numbers for each location. We appreciate your patience while we work to resolve this issue.
-Independence Medical Village: 1-866-808-2826
-Legacy Medical Village: 1-877-847-9972
-McKinney Medical Village: 1-888-284-0094
---
Find the Right Physician at the Right Location
Village Health Partners offer the North Dallas communities convenience and experience when it comes to focused medical care. Whether you are visiting us annually for your well-check, or you are coming in due to illness or a screening test, we have the trained physicians, nurses, medical assistants, and staff to meet your every healthcare need. Choose from over 30 healthcare providers at 4 locations, with over 200 years of combined experience. It takes a village to create success, and at Village Health Partners, our success is in assisting you maintain and take complete control of your health.
---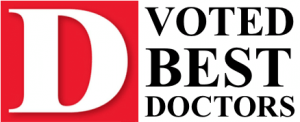 Village Health Partners.
Helping Our Communities Thrive.
Dr Moon is an excellent physician. He keeps up with the latest medical literature and he educates patients on their conditions. He's also a nice guy and he never rushes through an appointment.
D.D.
Five Stars - "Thank you for your time, attention and follow up. I can honestly say I have never felt so relieved or confident leaving a Doctor's office knowing that I would be taken care of and that I was in good hands. It really was like having a Doctor in the family."Sarpreet.
Anonymous
Without a doubt the best doctor I have ever had. His personable attention is second to none. He provides tremendous genuine care and remains on the forefront of medicine. I have referred many colleagues and friends to Dr. Gothard and all have thanked me for the reference. Many of which previously had long term physicians care. Don't just take my rating and comments - give him a try and you will be thankful you did.
Anonymous
I went to this office for my first visit and had a wonderful experience. The staff was friendly, I checked in and only waited about five minutes before I was directed to a room. The doctor came in immediately after all my basic information was put into the computer. He was friendly and listened to my problems and helped me. He is an Excellent doctor.
D.T.
Dr. Ampajwala may be the closest you will get to the old time family physician. knowledgeable, caring and thorough. My wife is a long time patient of Dr. Ampajwala and has been trying to get me to switch to her for years. I finally did just that and now kick myself for not having done so much earlier. I over the years would be treated by her when my physician was unavailable. I would then be tempted to switch but had this thought that it would be disloyal to switch from my then current doctor. I now KNOW that this was silly. I am now a patient of hers and I really appreciate her being my Doctor.
Anonymous
Select Your Service
Village Health Partners offers countless services for men, women, and seniors, as well as pediatrics and adolescents. From annual physicals and well-checks, to screening exams such as mammograms, bone density testing, colonoscopy, and heart health, our team of professionals offers the necessary services to keep you healthy at any age. We invite you to learn more about our medical services and offerings.
Why Village Health Partners?
Village Health Partners has created an all-encompassing approach when it comes to your healthcare needs. Our community medical villages are patient-focused, offering every medical service you will need under one roof. Choose your location, find the right doctor, and then select from a number of services. We work hard to ensure your patient experience is seamless and with state-of-the-art medical technology, seasoned staff members, and advanced diagnostic tools, your health will always be our primary focus. Learn more about the concept behind Village Health Partners and see why we are the preferred medical group through the North Dallas, Plano, McKinney, Allen, and Frisco communities.