Important News & Updates

Welcome!
Village Health Partners is proud to introduce Dr. Omar Durani, our newest physician at our Independence Medical Village location. To learn more about Dr. Durani, click here.

Recent Insurance Updates
If you are on Medicare click here for more information on Medicare Open Enrollment.
If you are on an Independent School District-Teacher Retirement (ISD TRS) plan click here for a notice regarding your coverage.
Village Health Partners provides access to health care 7 days a week. Extended hours provide convenience to you so we are available when you need us. Make your primary care office your first call when considering after hours care.
Why call the office of your primary care physician first?
- Familiar staff
- Your chart is accessible by the provider on call so the most current information is viewed.
- You don't have to transfer records between physicians.
- On call coverage 24 hours a day every day of the year allows us to care for you and provide referrals based on your needs.
Legacy Medical Village Independence Medical Village McKinney Medical Village
7:00 AM - 7:00 PM M-Th 7:00 AM - 7:00 PM M-Th 7:00 AM - 5:00 PM M-F
7:00 AM - 5:00 PM Friday 7:00 AM - 5:00 PM Friday
8:30 AM - 1:00 PM Saturday
1:00 PM - 4:00 PM Sunday
*Patients may be referred to Legacy Medical Village for weekend urgent care visits.
Find the Right Physician at the Right Location
Village Health Partners offer the North Dallas communities convenience and experience when it comes to focused medical care. Whether you are visiting us annually for your well-check, or you are coming in due to illness or a screening test, we have the trained physicians, nurses, medical assistants, and staff to meet your every healthcare need. Choose from over 30 healthcare providers at 4 locations, with over 200 years of combined experience. It takes a village to create success, and at Village Health Partners, our success is in assisting you maintain and take complete control of your health.
---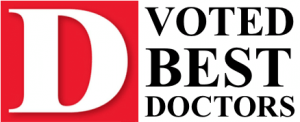 Village Health Partners.
Helping Our Communities Thrive.
First time meeting Dr Garduno.loved that he doesn't hesitate to order labs and seems very well knowledgeable.
Anonymous
Just a quick thank you to Dr ampajuwala. She has been taking care of me and my husband for years.could not ask for a better doctor she takes her time and explains what she is doing.thank you dr ampajawala I know I don't say it often enough.
A.K.
Dr Ampajwala is a very good Doctor and i have been with this doctor from last 9 months and i am absolutely fine with the help of her motivation and i am recommending this doctor to everyone and everyone can trust her.
Anonymous
I have seen Dr. Eppich for several years. He is a very up to date in his career. He spends time with me and listens. His staff is very courteous. I would recommend him to anyone seeking a good physician.
Anonymous
This review only contains a rating
Anonymous
Select Your Service
Village Health Partners offers countless services for men, women, and seniors, as well as pediatrics and adolescents. From annual physicals and well-checks, to screening exams such as mammograms, bone density testing, colonoscopy, and heart health, our team of professionals offers the necessary services to keep you healthy at any age. We invite you to learn more about our medical services and offerings.
Why Village Health Partners?
Village Health Partners has created an all-encompassing approach when it comes to your healthcare needs. Our community medical villages are patient-focused, offering every medical service you will need under one roof. Choose your location, find the right doctor, and then select from a number of services. We work hard to ensure your patient experience is seamless and with state-of-the-art medical technology, seasoned staff members, and advanced diagnostic tools, your health will always be our primary focus. Learn more about the concept behind Village Health Partners and see why we are the preferred medical group through the North Dallas, Plano, McKinney, Allen, and Frisco communities.