We'll virtually meet you. Anywhere.
Do you wish doctors still made house calls?
Telehealth uses the latest video-conferencing technology to connect you with a Village Health Partners physician or advanced practitioner from the comfort of your home or office.
How does this work?
Video conferencing with your physician works very similarly to in-person visits. Your physician will review your medical history and symptoms and will provide a treatment plan, including prescribing medication if needed.
Common issues that can be treated through telehealth include:
Cold and flu symptoms

Allergies

Fever

Sore Throat

Ear Infection

Nausea

Medication Refills

... and more!
Ready to schedule your telehealth appointment? You can call our office at (972) 599-9600, or simply send your provider a message through your patient portal.
I have an appointment. How do I access it?
First, log into the patient portal. You can do this by logging in on your internet browser or through the Healow App on your smart device.
To access the patient portal on your computer, please visit health.healow.com/villagehealth and log in by entering your credentials on the right-hand side.
To access the patient portal through your smart phone or tablet, please download the Healow App and use the following practice code to get started: GJIIAD
Did you forget your username or password? That's ok. It happens to the best of us. Please click here for patient portal FAQ's.
Once you have logged into the portal, please click "appointments", then "upcoming appointments" to find your telehealth appointment information.
View this video for more information:
What can I expect during a telehealth appointment?
Before your appointment begins, you will want to make sure that your internet, camera, microphone and speaker are working correctly.
One you are ready to begin, you may click on the "start (or join) televisit" button once it is an orange color. It turns orange when you can join the visit, which is up to 30 minutes prior to your scheduled time.
Once you have started your appointment, your provider will develop a care plan and will prescribe medication, if needed. This part is just like an in-office visit!
After your appointment concludes, you may expect a call from our team to collect payment.
What happens if I have technical difficulties?
If you are having trouble connecting, you may find troubleshooting information by clicking on "medical records, and then on "televisit compatibility" on your portal. You may also send a message to your doctor through the portal to let them know you hare having a difficult time.
---
Telehealth Services Consent Form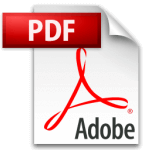 Telehealth Services Consent Form
Reviews
"Excellent service and prompt attention to needs."
- J.E. /
Facebook /
Sep 17, 2020
"Shelley & Janelle are awesome. They assist Dr Gothard who has been our Family Dr for over 20 years. All referrals have been to the exact person we needed. This practice is the best. If you need caring practitioners and a calm atmosphere Village Health Partners is for you. Everything is convenient in the same building. Try it you'll like it. Rita F. Plano"
- R.F. /
Facebook /
Sep 17, 2020
"All Doctors and nurses are handle professional way."
- J.A. /
Facebook /
Sep 17, 2020
"My doctor Lester ,she is always caring and kind."
- S.G. /
Facebook /
Sep 17, 2020
"Dr. Wien always takes time to discuss any issues I have I never feel rushed. Would and have recommended him to my friends."
- C.P. /
Google /
Sep 17, 2020
Previous
Next
Related Posts