About Telehealth
Telehealth uses the latest video conferencing technology to connect you with a Village Health Partners physician or advanced practitioner from the comfort of your home or office.
How does this work?
Do you talk to a real doctor? Yes! Can you choose which doctor to talk to? Yes! Our primary care physicians are certified to help you in-person and through video calls. Video
conferencing with your physician works very similar to in-person visits. Your physician will review your medical history and symptoms and will provide a treatment plan, including prescribing medication if needed.
Common issues that can be treated through telehealth include:
Cold and flu symptoms

Allergies

Fever

Sore Throat

Ear Infection

Nausea

... and more!
Watch the video below to learn more.
Ready to schedule your Telehealth appointment?
You can schedule an appointment by clicking on "book an appointment below", then on "send request", or you can log into the secure patient portal.
Connecting is easy! Start by logging into the secure patient portal and click on the TeleVisit Help section on the left hand side. You can connect using your computer, phone or tablet.
Telehealth Dietitian
Telehealth Services Consent Form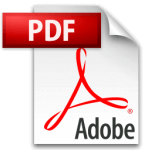 Telehealth Services Consent Form
Reviews
"Dr Moon is an excellent physician. He keeps up with the latest medical literature and he educates patients on their conditions. He's also a nice guy and he never rushes through an appointment."
- D.D. /
Google /
Feb 11, 2017
"I've used VHP for a long time now, and have always been treated very well there. My previous doctor left, so I decided to try one of their new doctors that had transferred to Mckinney from another location, Dr. Yao. I was very impressed. Dr. Yao spent a lot of time with me, was very personable and intelligent, and asked all the right questions. More importantly, he listened well, and established a great doctor/patient relationship for future visits. When I left his office, I told him he was definitely my new doctor. Don't hesitate to give him a try."
- S.H. /
Google /
Aug 30, 2019
"Very friendly staff and nice service."
- S.P. /
Google /
Aug 30, 2019
"I will be forever grateful to Dr. Fullington as he found my husband's heart murmur during an annual exam. While many are mild, my husband's heart murmur ended up being life threatening. He had open heart surgery less than 4 months after Dr. Fullington first heart the heart murmur. Without Dr. Fullington telling my husband that he needed to have the heart murmur checked out by a cardiologist, my husband might not be around right now. The heart surgeon told my husband that he was at high risk of having a major cardiac event. Thank you, Dr. Fullington!"
- M.H. /
Google /
Aug 29, 2019
"My experience with Dr. Yao has been amazing! He's a knowledgeable doctor and I would recommend all my family and friends to him!"
- N.C. /
Google /
Aug 29, 2019
Previous
Next